Monthly Meetings
The club has monthly public meetings for nine months of the year on the first Thursday of the month with presentations from experts on gardening, a plant raffle and refreshments. Meetings are at Burlingame Hall, 252 W Spain St, Sonoma, CA 95476.
Please Pay Your Annual Dues
Previous Meetings
April Meeting: Wendy Krupnick, Organic and Carbon Gardening.
Thursday. April 7th, 7 pm
For the vaccinated, masks are not required, however, if you feel more comfortable you may, of course, wear one.
Wendy Krupnick bio: http://www.igrowsonoma.org/author-bios/
March Meeting: Steven Sando of Rancho Gordo, Your Pals in the Bean Business
Thursday. March 3rd
For the vaccinated, masks are not required, however, if you feel more comfortable you may, of course, wear one. If unvaccinated, please wear a mask.
Rancho Gordo has led the revival of interest in Heirloom Beans. From growing the best and most interesting beans available, to making sure all crops are fresh and a pleasure to cook with, to providing you with great instructions, recipes and tips here on our website, on our blog and most importantly, through our bi-monthly email newsletter, we want you to make the best beans. There are no excuses for bad beans when it's so easy to make a rich, delicious pot of creamy goodness.
January Meeting: Earth Care Alliance
Thursday. January 6th

Past Events
Autumn Plant Sale
Water-Wise Plants • Succulents • Vegetables • Perennials • Annuals
Saturday - October 9, 2021, 9:00 AM - Noon
Altimira Middle School
17805 Arnold Drive, Sonoma, CA
October is prime time to plant perennials and winter vegetables while the soil is still warm and sunlight is good. Annuals can be added to the garden to fill spaces where other plants have faded from their summer growth. 

Proceeds from the sale benefit a high school scholarship, Sonoma Valley school and community gardens, and the Monarch Pollinator Garden in Sonoma.
Pay by cash or check
COVID PROTOCOL • WEAR A MASK • KEEP 6 FOOT DISTANCE
October Meeting: Pollinators: The Little Ones That Run the World
Thursday. October 7th
Social time beginning at 6:30 pm, with presentation to start at 7 pm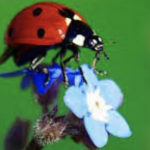 One third of the food people eat is made possible by small insects that carry pollen from one flower to another flower of the same type of plant. If flowers do not receive pollen, the result is that fruit, nuts, grains, and vegetables cannot grow. In addition to the human diet, fruits and seeds derived from insect pollination are a major part of the diet of approximately 25% of all birds, and of mammals ranging from small herbivores to grizzly bears.
The garden managers of the Monarch Pollinator Garden in Sonoma will show how each person can help these essential creatures to thrive, with beautiful visuals of the garden and pollinators. Their mission is to create a swath of healthy pollinator gardens and landscaping throughout Sonoma Valley.