Resuming In-Person Meetings!!
The Valley of the Moon Garden Club is pleased and excited to resume our first Thursday of the month meetings beginning on August 5th in Burlingame Hall at the First Congregational Church at 252 W. Spain St. just off The Plaza in the City of Sonoma.
COVID PROTOCOL • WEAR A MASK • KEEP 6 FOOT DISTANCE
Please attend and bring a friend.  There is no charge to our current members, and only a $5 charge to guests.  All are welcome.
Water Efficient Practices with Brandon Steiner of the Valley of the Moon Water District
Thursday. August 5th
Social time beginning at 6:30 pm, with presentation to start at 7 pm
Burlingame Hall, First Congregational Church
252 W. Spain St.Sonoma, CA
Brandon Steiner has been a Water System Operator II with the Valley of the Moon Water District (VOMWD) since 2016.
On July 8th, 2021, the VOMWD issued this press release:
"Valley of the Moon Water District Board Declares Stage Two Water Shortage" which included specific restrictions/prohibitions with which we must comply.  The district has been led to move from voluntary conservation to mandatory water use restrictions.
Brandon will provide basic information and also answer questions about individual needs and circumstances.
As a viable and well connected club, we've always been aware of the importance of wise water usage. However, the current restrictions make it a good time to revisit and renew our watering goals to keep our gardens growing well in spite of the current water challenge.  Check out their website:  www.vomwd.org
Past Events
VOM Garden Club Spring Plant Sale
Sat. May 1, 9 am-noon
Altimira Middle School, 17805 Arnold Drive, Sonoma, CA
Water Wise Plants
Succulents
Vegetables
Perennials
Annuals
CVM Store:
Heirloom Tomatoes & More with the VOM Garden Club
Sat. April 17, 10 am–1 pm, 19626 Eighth Street East, Sonoma
The VOM Garden Club sold organically-grown 4" heirloom veggie babies.
E.B. STONE  representative came to discuss soil, fertilizer and plant food options.
Autumn Plant Sale
Sat. September 26, 2020 at Altimira Middle School was very successful. Here are a few photos of the event: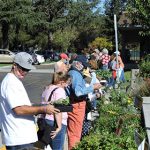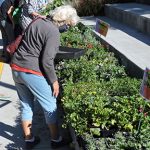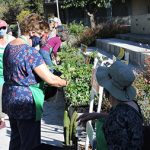 Thursday February 6th, 7 pm • Regular Meeting
David Cook: Vineyards in All Seasons
In 1995 David moved to the wine country to use his sustainable growing practices. Heritage is an important part of his life, as he was born into a family of farmers four generations deep.  Growing up on a ranch outside Willows, California, David helped his family grow rice, alfalfa, safflower and over thirty different seed crops.
He founded Cook Vineyard Management in 2003.  His company grew from a vision of farming high quality grapes in a highly competitive marketplace while staying economically feasible with respect to its surroundings. Cook Vineyard Management manages roughly 475 acres of vineyards and olive orchards in Sonoma County.
His store in the town of Sonoma, Cook's Mercantile, features wine and beer making products, fermentation supplies for wine making, cheese making, cider pressing, plus specialty gifts. They also host specialty classes in viticulture, winemaking, cheesemaking, gardening, etc.
David is married with four children who are the new fifth generation of his family. For more information go to
cvmgrapes.com
.
For more information go to cvmgrapes.com.
Thursday March 5th, 7 pm • Regular Meeting
Louise Hassen: Using Plants to Create Bath and Body Care Products
Louise will describe the botanical ingredients she uses to make lotions, soaps and scrubs, including olive oil from Sonoma growers, and crushed grape seeds from Napa Valley.
When it takes 6 lbs of lavender to make an ounce of lavender oil, and 242,000 rose petals to make one tenth of an ounce of rose oil, Louise discusses the factors that go into product formulation decisions, from wellness benefits, to cost, to environmental impact.
Louise's goal is for Sonoma Botanicals to become Sonoma's first certified B Corporation, where purpose is balanced with profit, and customers, workers, community, and the environment have equal stakes in all aspects of the business.  She will discuss what is involved to make this goal a reality.
March 28-29: Exploring Orchids
The Sonoma County Orchid Society proudly presents Exploring Orchids, our annual show & sale on Sat 3/28 10am-5pm, Sun 3/29 10am-4pm, Santa Rosa Veteran's Bldg, 1351 Maple Ave, Santa Rosa. Free parking. $10 admission, children 12 and under free.
November 7, 7 pm • Regular Meeting
Nina Keena will speak on the history of the mission olive trees. These trees are the original trees from the 1700's that were planted in the California missions. Nina's mission is to preserve, restore and educate about the Mission Olive trees. There are 750 varieties of olive trees. Nina will also have an olive tasting after her talk.
October 4, 7 pm • Regular Meeting
Effective Decision Making in the Landscape, Steen Berrig
September 14, 2019     10:30 am - 12:30 pm
Fall/Winter Food Gardening
Location: Sonoma Valley Regional Library
755 West Napa St., Sonoma
Presented by the Master Gardener Food Gardening Specialists 
This workshop is an A-to-Z approach to fall/winter food gardening that covers: garden location, options for planting beds, soil including compost and mulch, crop selection and planning, irrigation, garden maintenance, pest control, harvesting and cover crops. Helpful seasonal handouts include planting dates for fall and overwintering crops, a sample garden layout, and suggested vegetable varieties for Sonoma County. NO registration required.
Autumn Plant Sale: Saturday, Sep. 21st, 2019  9 am-noon
September 5, 2019  6:00 pm - ?   (Setup at 5 pm)
Potluck Picnic & Dedication
Location: Sonoma Garden Park  19996 7th St E, Sonoma, CA
The Sonoma Garden Park is a 6.1-acre managed by the Sonoma Ecology Center. It is a working farm, a model of sustainable agriculture, a center of education, and a vibrant gathering place. The Garden Park is spectator-friendly and walkable.
We will dedicate the plaque honoring Rosemarie Indelicato at the arbor next to her favorite tree planted last year.
Please share your favorite summer appetizer, salad, side dish, main or dessert plus a drink to share with others. There is a fire pit for S'mores at dusk.
Thur. Aug 8, 7 pm: Landscape Architecture - The art of place,  Laura Bassett
Laura Bassett owns a local landscape design firm,
From the Ground Up
and has spent her life in the garden. She combines her expertise in Landscape Architecture with her knowledge of Sonoma Valley.
In our presentation, we will discuss how to create, place. The tricks Landscape Architects use to read the landscape. Then we will learn how function, form, and color can guide your choices in the garden. Most importantly of all is the human-nature connection: how your garden should grow and adapt to fit your lifestyle throughout the years.
July 4 Parade
CONGRATULATIONS to the Valley of the Moon Garden Club for taking Second Place in the 4th of July Parade: Non-Profit Category, right on the tails of La Luz.

June 6, 2019 Meeting: Will Ackley & Nadya Clark, Honey Bees Today

Will has been a beekeeper here in Sonoma for over 10 years. Besides having kept up to 30 hives of his own, Will manages bees for other people, and does numerous extractions of hives from buildings each year.

Nadya has been a hobby beekeeper for 8 years. She has had as many as 12 hives, but usually keeps around 6. She has done a couple extractions, but prefers to catch swarms. Nadya is also the Librarian for the 450 member
Sonoma County Beekeepers Association.

The Buzz About Honey Bees

Honey bees, Apis Mellifera, are one of the hardest working and great pollinators of agricultural crops that our economy

and food for the table rely on. They provide pollination for the home gardeners vegetables, flowers, and trees.

Beekeepers know stories about their lives that can amaze us. The effects of pesticide use, beneficial trees and plants for bees, how gardeners can help ensure their survivial, and interesting details about their life cycle will be shared.

Bubbles and Blooms

Thursday June 29, 5-7 pm


246 Perkins Street, Sonoma

Summer Solstice Open House.
Free event wth plants for sale donated by the VOM Garden Club.
RSVP on the site so organizers can know who is attending.
Annual Spring Plant Sale
Saturday, May 11
Vegetables, annual and perennial flowering plants, succulents, and landscaping plants were in abundance.
Proceeds from the sale benefit local school gardens, the Monarch Pollinator Garden in Sonoma and provide garden speakers at monthly meetings for the public to attend.
May 2, 2019 Meeting: Bill McNamara
Quarry Hill: The Good, the Bad, & the Ugly of Plant Hunting
Bill McNamara, Executive Director of Quarryhill Botanic Garden, Glen Ellen will talk of the trials and tribulations of plant hunting during his 31 years and many expeditions throught Asia in search of plants for Quarryhill's gardens. Included is a visual presentation of Quarryhill and beyond.
Human beings have been moving plants around the globe for thousands of years.  Usually this has been of great benefit, though it has not been without problems.  Today it is a great urgency to get plants and their seeds to botanic gardens and seed banks due to the severe, yet little mentioned, extinction crisis.
In company with horticulturists from the Royal Botanic Gardens, Kew, the Howick Arboretum, and others, Bill McNamara has botanized extensively in the wilds of Asia.  He has ventured into the mountains of China, Japan, India, Nepal, Vietnam and Myanmar in search of plants. He has a master's degree in Conservation Biology and has had numerous articles published, lectures widely and also holds a third degree black belt in Aikido. He is a Field Associate of the Department of Botany, California Academy of Sciences, San Francisco, and an Honorary Researcher of the Chinese Academy of Sciences, an Associate Member of the joint Chinese-American Committee for the Flora of China, and an Honorary Member of the Garden Club of America.
April 4, 2019 Meeting: Suzanne Clark
Urban Garden to Wildlife Habitat
What happens if your newly purchased home doesn't have your "dream' garden when you move in or your old one falls into disrepair?  It is possible to convert an urban garden into a sustainable wildlife habitat haven with attractive, low-water use plants, drip irrigation, underground rainwater catchment system, and a greywater system, all in a reasonable time and cost.
Suzanne Clarke, who has lived and gardened in Germany, Taiwan, England, Zimbabwe, and both coasts of the United States. Five years ago she moved into a Victorian home in downtown Petaluma with a dark back yard full of crabgrass, deformed ornamental plum trees, and boxwood. It is now a habitat haven.
Suzanne lived in Washington, DC and on the Chesapeake Bay in Maryland for over 20 years where she was an elementary school teacher and harvested caterpillar eggs to foster through metamorphosis to butterflies. Her gardens in Washington, DC and in St. Michaels, Maryland were "Way Stations" for Monarch Watch.
In 2008, Suzanne became a Master Gardener in Maryland, specializing in wildlife habitat, Integrated Pest Management, and storm-water management. After moving to Petaluma in 2012, she took the training again to become a Sonoma County Master Gardener.
Her passion is for saving habitats for butterflies and other pollinators, while "fostering " butterflies and monitoring the flight of Monarchs for Monarch Watch for twenty years. She is a member of the Western Monarch Thanksgiving County for the Xerces Society.
March 7, 2019 Meeting: Micro Greens by Preston Raisin • Sonoma Broadway Farms
Inspired by a childhood nourished by farm-fresh vegetables and the pure, simple pleasures of growing his own food, Raisin purchased his Sonoma six-acre farm property in 2012. He envisioned the old 1946 farm on Broadway to reflect everything that mattered to him —
sustainability, community and healthy living.
As a busy father, raising five children with his wife in San Francisco, Raisin sought to create a peaceful escape from city life for himself and his family, and to pass on the farm values and lessons that had so deeply shaped him as a child and share it with his community.
Completed in November of 2016,Sonoma Broadway Farms now raises over thirty varietals of organic vegetables, along with fruit trees, herbs, chickens, ducks, honeybees, and goats. While not open every day, the farm is available for cooking demos,
workshops, pop-up farm stands (watch the sign out front), school field trips, and non-profit groups.
February 7, 2019 Meeting: HOPS
Hops are a beautiful vine and make great beer.
Ilya Faibushevich, a hops aficionado and expert, will
show hops samples and describe their history of growing
in Sonoma County, how they are used in brewing, and
why you may want to grow them. This event will help
you as a hops grower and/or a beer maker. It will also make you appreciate more the micro brews you drink.
Ilya graduated college with dreams of being an economist. In 2010, while working on a two-year project to quantify the health impact of environmental policies in China, he got a side job working in a local brewery's cold, dark cellar: transferring and carbonating beer, helping on brew days, and, of course, cleaning. He was immediately hooked! Since then, he has brewed for some of the country's most acclaimed beer makers, including Side Project, Perennial, Moonlight, and Cellarmaker. His travels have taken him to brew in Belgium and France at Brouwerij De Ranke and Brasserie Thiriez.
He is now the sales manager in Northern California and Nevada for Yakima Chief Hops, the biggest supplier of American-grown hops in the U.S. The company is a cooperative of 11 farmers in Washington and Oregon, created to give farmers control of their own destiny.
January 3 2019: DIY Flower Arranging
We had great fun doing floral arrangements--a very creative group. And we want to thank Sequoia Wholesale Florist for providing the beautiful flowers for our event. www.sequoiafloral.com
Address:

Phone:

(707) 525-0780
January 2018: Paola Tonelli, Beautiful Geometry in Nature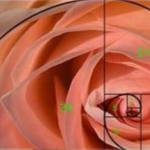 Botany has a real correlation with mathematics.  The presentation beautifully combined photos of nature with principles of mathematics and physics.
For more on mathematics in nature, watch the NOVA documentary The Great Math Mystery.
www.pbs.org/wgbh/nova/physics/great-math-mystery.html
February 1 2018: Fire Safe Landscapes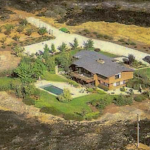 Following the October Wine Country Fires, Sonoma Master Gardener Dennis Przybycien will preview the Sonoma County Master Gardeners upcoming program on fire-safe landscapes: "What Can I Do Now" to examine steps that homeowners can take to make their landscapes more fire-resistant.
Meeting Bonus
Come to the meeting to find out how to can get a free issue of Garden Design Magazine with your new subscription. Garden Design will also donate $12 back to VOMGC with each subscription.
www.gardendesign.com/clubconnect.html

March 1 2018: A Healthy Garden's Approach to Managing Weeds
Sonoma County Master Gardener DJ DeProspero's "healthy garden" approach to gardening uses Integrated Pest Management, or IPM, a method of dealing with garden pests that considers the whole ecosystem, not just the pest.
Flexible Dates: nurturing baby plants for the upcoming plant sale


Help needed to transplant seedlings and otherwise encourage our babies to grow. If you can help, please fill out the Contact form and a garden club member will get back to you. Thanks.
Thursday April 5 Meeting: Sonoma Ecology Center Community Outreach Projects
Garland Lamb and Mark Newhouser, Senior Restoration Ecologist and Project Manager of the Sonoma Ecology Center, are our special guests for the VOMGC April 5th meeting. They will discuss the various garden-related community outreach projects performed by the Center with an emphasis on native plant nurseries, water shed preservation and wild fire assessment and restoration.
Thursday April 19, 4-7 pm:  Third Annual Tomato Adoption Party
 VOMGC members' Pot Luck. Details TBA.
Saturday April 21, 9 a.m. to noon: Public Spring Plant Sale
Sonoma Community Center, 276 E. Napa Street.
Hundreds of 4" vegetables, herbs, perennials, pollinator plants, succulents, and more. Bluebird houses in time for nesting.
Fall Garden Sale: Saturday September 15, 9 am-noon in front of the Sonoma Community Center
Vegetable Starts • Annuals • Perennials • Succulents
Master Gardeners to present demos and answer questions
Monthly Meeting: Thursday October 4th
Carnivorous plants, by Bob Hornback
Anyone who has heard him speak knows we're in for a treat. Speaking of TREATS, along with the raffle, we are asking our members and guests to create "Trick or Treat" bags with a bulb exchange in the spirit of HALLOWEEN.
Please label your contributions as such:
Plant Name: Agapanthus.
TREAT (the positives): Clump-forming evergreen w/firework explosions of long lasting flowers.
TRICK (the negatives): Can be used as snail bait.
Thursday November 1 Meeting:
The Wonder of Cover Crops
This month's VOMGC meeting has special guest speaker Maile Arnold. Maile, a Vassar graduate and Ecology Specialist has been an organic farmer for over 50 years; raising most of the veggies, fruit, meat, eggs, and diary which her family and friends consume. She has been designing gardens for others using organic and sustainable techniques.
Maile will talk about cover crops, and how important they are to maintain and increase the fertility of the soil and its water holding properties. She will go over the different types of winter cover crops and demonstrate how to incorporate the nutrients into the soil without tilling.
Holiday Party: Saturday December 8th. 2-6pm. Faith Lutheran Church, 1935 Arnold Dr Sonoma
Potluck side dishes. Bring your own wine/drinks to share.
Once we can meet in person again:
Unless there is a special event (details below) we meet the first Thursday of each month at Burlingame Hall, First Congregational Church/Congregation Shir Shalom
252 West Spain Street, Sonoma
Arrive at 6:30 pm to pay any outstanding dues, peruse the raffle items, and visit with other attendees during the meet-and-greet period. Then enjoy the presentation at 7:00 pm followed by a plant raffle and refreshments.
Volunteers to help set up and take down tables and chairs are appreciated.
Meetings are free for club members and five dollars for guests. Refreshments and a plant raffle follow each meeting.