We meet the first Thursday of each month at Burlingame Hall, First Congregational Church/Congregation Shir Shalom
252 West Spain Street, Sonoma
Arrive at 6:30 pm to pay any outstanding dues, peruse the raffle items, and visit with other attendees during the meet-and-greet period. Then enjoy the presentation at 7:00 pm followed by a plant raffle and refreshments.
Volunteers to help set up and take down tables and chairs are appreciated.
Meetings are free for club members and five dollars for guests. Refreshments and a plant raffle follow each meeting.
Upcoming Events
April 4, 2019 Meeting: Suzanne Clark
Urban Garden to Wildlife Habitat
What happens if your newly purchased home doesn't have your "dream' garden when you move in or your old one falls into disrepair?  It is possible to convert an urban garden into a sustainable wildlife habitat haven with attractive, low-water use plants, drip irrigation, underground rainwater catchment system, and a greywater system, all in a reasonable time and cost.
Suzanne Clarke, who has lived and gardened in Germany, Taiwan, England, Zimbabwe, and both coasts of the United States. Five years ago she moved into a Victorian home in downtown Petaluma with a dark back yard full of crabgrass, deformed ornamental plum trees, and boxwood. It is now a habitat haven.
Suzanne lived in Washington, DC and on the Chesapeake Bay in Maryland for over 20 years where she was an elementary school teacher and harvested caterpillar eggs to foster through metamorphosis to butterflies. Her gardens in Washington, DC and in St. Michaels, Maryland were "Way Stations" for Monarch Watch.
In 2008, Suzanne became a Master Gardener in Maryland, specializing in wildlife habitat, Integrated Pest Management, and storm-water management. After moving to Petaluma in 2012, she took the training again to become a Sonoma County Master Gardener.
Her passion is for saving habitats for butterflies and other pollinators, while "fostering " butterflies and monitoring the flight of Monarchs for Monarch Watch for twenty years. She is a member of the Western Monarch Thanksgiving County for the Xerces Society.
May 2, 2019 Meeting: Bill McNamara
Quarry Hill
Details coming
June 6, 2019 Meeting: Will and Nadia
Bees
Details coming
Past Events
March 7, 2019 Meeting: Micro Greens by Preston Raisin • Sonoma Broadway Farms
Inspired by a childhood nourished by farm-fresh vegetables and the pure, simple pleasures of growing his own food, Raisin purchased his Sonoma six-acre farm property in 2012. He envisioned the old 1946 farm on Broadway to reflect everything that mattered to him —
sustainability, community and healthy living.
As a busy father, raising five children with his wife in San Francisco, Raisin sought to create a peaceful escape from city life for himself and his family, and to pass on the farm values and lessons that had so deeply shaped him as a child and share it with his community.
Completed in November of 2016, Sonoma Broadway Farms now raises over thirty varietals of organic vegetables, along with fruit trees, herbs, chickens, ducks, honeybees, and goats. While not open every day, the farm is available for cooking demos,
workshops, pop-up farm stands (watch the sign out front), school field trips, and non-profit groups.
February 7, 2019 Meeting: HOPS
Hops are a beautiful vine and make great beer.
Ilya Faibushevich, a hops aficionado and expert, will
show hops samples and describe their history of growing
in Sonoma County, how they are used in brewing, and
why you may want to grow them. This event will help
you as a hops grower and/or a beer maker. It will also make you appreciate more the micro brews you drink.
Ilya graduated college with dreams of being an economist. In 2010, while working on a two-year project to quantify the health impact of environmental policies in China, he got a side job working in a local brewery's cold, dark cellar: transferring and carbonating beer, helping on brew days, and, of course, cleaning. He was immediately hooked! Since then, he has brewed for some of the country's most acclaimed beer makers, including Side Project, Perennial, Moonlight, and Cellarmaker. His travels have taken him to brew in Belgium and France at Brouwerij De Ranke and Brasserie Thiriez.
He is now the sales manager in Northern California and Nevada for Yakima Chief Hops, the biggest supplier of American-grown hops in the U.S. The company is a cooperative of 11 farmers in Washington and Oregon, created to give farmers control of their own destiny.
January 3 2019: DIY Flower Arranging
We had great fun doing floral arrangements--a very creative group. And we want to thank Sequoia Wholesale Florist for providing the beautiful flowers for our event. www.sequoiafloral.com
Address:

Phone:

(707) 525-0780
January 2018: Paola Tonelli, Beautiful Geometry in Nature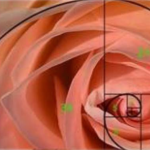 Botany has a real correlation with mathematics.  The presentation beautifully combined photos of nature with principles of mathematics and physics.
For more on mathematics in nature, watch the NOVA documentary The Great Math Mystery.
www.pbs.org/wgbh/nova/physics/great-math-mystery.html
February 1 2018: Fire Safe Landscapes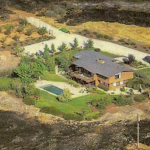 Following the October Wine Country Fires, Sonoma Master Gardener Dennis Przybycien will preview the Sonoma County Master Gardeners upcoming program on fire-safe landscapes: "What Can I Do Now" to examine steps that homeowners can take to make their landscapes more fire-resistant.
Meeting Bonus
Come to the meeting to find out how to can get a free issue of Garden Design Magazine with your new subscription. Garden Design will also donate $12 back to VOMGC with each subscription.
www.gardendesign.com/clubconnect.html

March 1 2018: A Healthy Garden's Approach to Managing Weeds
Sonoma County Master Gardener DJ DeProspero's "healthy garden" approach to gardening uses Integrated Pest Management, or IPM, a method of dealing with garden pests that considers the whole ecosystem, not just the pest.
Flexible Dates: nurturing baby plants for the upcoming plant sale


Help needed to transplant seedlings and otherwise encourage our babies to grow. If you can help, please fill out the Contact form and a garden club member will get back to you. Thanks.
Thursday April 5 Meeting: Sonoma Ecology Center Community Outreach Projects
Garland Lamb and Mark Newhouser, Senior Restoration Ecologist and Project Manager of the Sonoma Ecology Center, are our special guests for the VOMGC April 5th meeting. They will discuss the various garden-related community outreach projects performed by the Center with an emphasis on native plant nurseries, water shed preservation and wild fire assessment and restoration.
Thursday April 19, 4-7 pm:  Third Annual Tomato Adoption Party
 VOMGC members' Pot Luck. Details TBA.
Saturday April 21, 9 a.m. to noon: Public Spring Plant Sale
Sonoma Community Center, 276 E. Napa Street.
Hundreds of 4" vegetables, herbs, perennials, pollinator plants, succulents, and more. Bluebird houses in time for nesting.
Fall Garden Sale: Saturday September 15, 9 am-noon in front of the Sonoma Community Center
Vegetable Starts • Annuals • Perennials • Succulents
Master Gardeners to present demos and answer questions
Monthly Meeting: Thursday October 4th
Carnivorous plants, by Bob Hornback
Anyone who has heard him speak knows we're in for a treat. Speaking of TREATS, along with the raffle, we are asking our members and guests to create "Trick or Treat" bags with a bulb exchange in the spirit of HALLOWEEN.
Please label your contributions as such:
Plant Name: Agapanthus.
TREAT (the positives): Clump-forming evergreen w/firework explosions of long lasting flowers.
TRICK (the negatives): Can be used as snail bait.
Thursday November 1 Meeting:
The Wonder of Cover Crops
This month's VOMGC meeting has special guest speaker Maile Arnold. Maile, a Vassar graduate and Ecology Specialist has been an organic farmer for over 50 years; raising most of the veggies, fruit, meat, eggs, and diary which her family and friends consume. She has been designing gardens for others using organic and sustainable techniques.
Maile will talk about cover crops, and how important they are to maintain and increase the fertility of the soil and its water holding properties. She will go over the different types of winter cover crops and demonstrate how to incorporate the nutrients into the soil without tilling.
Holiday Party: Saturday December 8th. 2-6pm. Faith Lutheran Church, 1935 Arnold Dr Sonoma
Potluck side dishes. Bring your own wine/drinks to share.